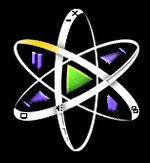 Welcome to the Group Energy Home Page!
Group Leader
Edit
Apprentices:
Edit
Group Energy-Help!

Edit
For help in any ability that will be a part of this group click HERE
First Assignment
Edit
The first Assignment for everyone is to FULLY MASTER the perticular skill you are learning and when and only when you have it mastered then talk to your group leader.
Apprentices:
Edit
Naud Elfor 

is a Level 1 Mentor in Energy Manipulation
Torquil is a Level 1 Mentor in Energy Manipulation
someonewhowantstolearn is a Level 1 Apprentice in learning Energy Manipulation