A QUICK WARNING BEFORE YOU START LEARNING EMPATHY
Edit
Ones you start learning Empathy (not that there is anything wrong with that) you must know that you have now embarked on a lifelong journey of Empathic Learning and Teaching, because you can`t ignore your Empathic skill ones you have it, you must train in it regulary (but ones you do it becoems almost reactionary). Best of Luck
-ML88 (headmaster) 
Introduction
Edit
Empathy is not a hard skill to learn, but is rather difficult to master. In it`s most simple form Empathy can be used to sense the emotions of others and maybe even (to some extent) transerfer your own emotions onto others. The litteral life interpretation of Empathy is that it is "putting your self in other people's shoes" and that is true, but the Psionic ability of Empathy is much, much different from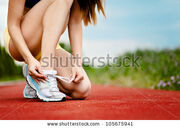 that of the litteral term. This ability gets the ML88 stamp of approval for legitimassy.
One thing that has been leaned about empathy is that everone experinces it drifferently anywhere form colours and "moving your consienousness" to (quite literaly) unleashing the empathic kracken. Though all people are told the same tech's and the same way to do things they all feel it drifferently. A good starting point is to research how you feel emotions then get in tune with others Empathic channels.
Training (Emotional Detection)
Edit
The first and most basic Psionic Empath skill is simply detecting the Emotions of others. The first thing that you need to know is that it is a FULL BODY useage for feeling of emotions. Some emotions will be felt in your stomach and torso region, while others will be felt in your spine or general corps. The first thing you must know is in order to be a good Empath, you need to let the emotion envelop you. Now the tech for this:
Step 1. Meditate for 5-10 minutes (The time for this will decreese as you become a stronger Empath)
Step 2. Now with your eyes closed, visulaize the person you want to sense (while doing this visualize a link going from you to that person). While you are doing this you should be at a neutral emotional state.
Step 3. Let the emotion envelop you, allow it in and let it fill you but remember you are still in a neutral emotional state.
(NOTE) * YOU SHOULD ALWAYS REMAIN CALM WHEN DOING THESE EXERCISES, IF YOU GET MODERATLY EXCITED IT COULD SCREW UP.
Resherch open
Edit
we are curently resherching:
empathy and psi balls 
empathy and control 
feel free to add your own resherch into this field